Merry Christmas everyone!
I hope everyone is having a safe and fun holiday. DH and I have been busy busy. First a trip to his parents, then one to mine, and of course we had to have our own celebration as a married couple too.
This is the first Christmas DH and I are celebrating together. I'm really really into Christmas. I'm the one who still insists we put up a tree every year in my house even though my siblings don't really care to.
So of course, I insisted that DH and I needed a tree.
It ended being quite an experience decorating our first tree. We bought a fake tree much bigger than we originally anticipated. And had 1400 branches to separate…

For my family's tree, I do most of the decorating and deciding of where the ornaments go, since no one else really cares. From this first Christmas together, I learned that DH is quite particular about decorating. He spent most of the time moving around my ornaments.


I fell in love with these Hello Kitty ornaments, which manage to be cute but also elegant. A set of 5 was only $5 at Sears.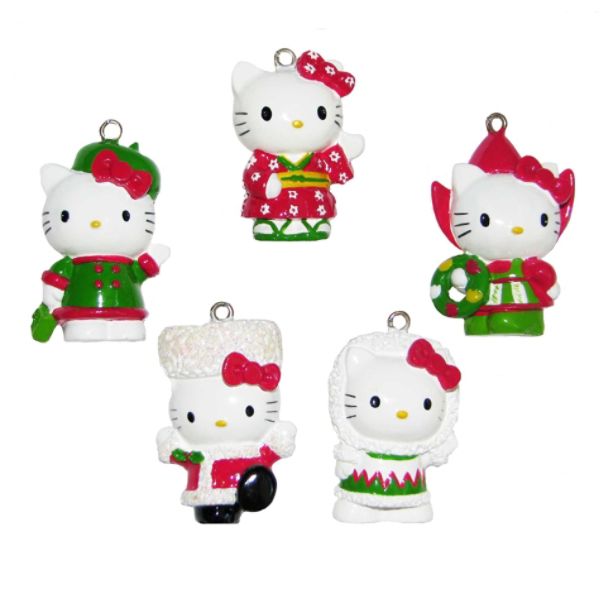 I didn't have any dogs around to dress up, but when I arrived home to my parents, we tried to dress up Mochi. Unfortunately, her adorable reindeer outfit no longer fits. We managed to put a Christmas sweater on her though. She's been so cold she didn't mind the sweater, but she absolutely hates the camera and refuses to gaze at me when I'm taking pictures of her.

Of course, no holiday would feel complete without a lot of eating…

Including a pretty special meal I've been waiting quite a long time to experience.


I'll try to share all my meal experiences soon. Happy Holidays!